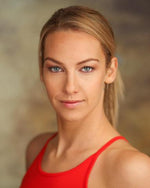 When I had been referred to Matt I was at a point of desperation. I had been ill almost every month with horrific flu & sinusitis for the best part of my life! I have been an athlete & performer most of my life and could never get to training more than 3 days a week. I would have to take weeks off every month from being so unwell. My sinuses would swell in my face so much my eyes would bulge. I was bed bound.
If I had a late night or pushed myself a little to much I was guaranteed to get sick. My immune system couldn't take anything.

I couldn't remember working on a job as a performer and not being very sick. I was never reaching my goals because I couldn't function normally. And I hid all of this from the world.

When I first spoke with Matt I explained all of this. Going back to my first major illness in my childhood. I had pretty much given up hope after searching for so long for answers

Within 1 month of working closely with Matt my life started to change. He started to rebuild my immune system in ways that hadn't been done previously.

When my immune system would drop I was given a lifesaving supplements protocol from Matt. It's seemed so simple.

Since working with Matt for the past year and a half my life has transformed. I get sick rarely. I have become a full time competitor in Brazillian Jiu Jitsu. And the jobs I have booked as an actress I have not been sick on.

I can't explain fully how matts knowledge on nutrition, supplements and mental health has transformed my whole life.