Welcome to Amino Man | High Performance Vitamins and Supplements
Amino Man formulas are amongst the highest-grade supplements on the market; completely natural, field tested, performance and evidence based.

Formulated by Experts | Trusted by Doctors | Used by Athletes
"We're confident you won't find better" - Matt Lovell, Specialist Performance Nutritionist
NEVER PAY FULL PRICE AGAIN!
Get 25% of your AminoMan products and receive other special benefits when you take out a Subscribe and Save Plus subscription.
View individual products for more information.
"Have felt a genuine and significant benefit in both recovery and sleep following hard training."

- Verified Customer

"Great value - essential autumn or winter/spring supplement."

- Vitamin D3

"Matt, through his professionalism, knowledge, desire to research and ultimately through his friendship, helped me find another level in how I perform in all areas of life"

- Jonny Wilkinson, England Rugby International

"Service is always fast and efficient and any questions are answered quickly."

- Verified Customer

"I've trained hard my whole life and tried just about every supplement you can think of. Aminoman is amongst the most effective support I have tried. It helps me recover and focus when i need it most"

- James Haskell, England Rugby International

"I have been working closely with Matt for a year now. He has streamlined my martial arts, resistance training, callisthenics, nutrition and supplements to create optimum performance and wellbeing"

- Ed Skrein - Hollywood Actor

"As a professional kickboxer competing worldwide I train twice a day and R5 aminos help my body to recover after hard training sessions."

- Arnold Oborotov, Professional Fighter

"The improvements and difference Aminoman Nutrition has made to both my training, recovery and sleep has been amazing. I love the R5 Aminos for my recovery and especially my sleep."

- Alex Kane

"At 44 I thought my best years were behind me which is soooo not true based on recent performances. I competed this year in my first CrossFit Open, and I'm back in my boat racing, something I couldn't have contemplated last year. The R5s help me to recover and I love the fact that they are super high quality and that there are no nasties in there.Thank you so much Matt!"

- Rachel Armstrong - Personal Trainer

"Matt l is a trusted guy so once i'd read the info buying my first pot was a no-brainer."

- R5 Aminos

"Great 5 day option to try the different products and decide on purchasing all of them."

- Revive in 5

Doms is reduced and sleep quality is way better than before i started taking this.

- R5 Aminos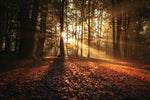 Quite a few folks will be returning from holiday now and planning the new phase leading into the Autumn.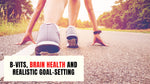 I wanted to share a few bits and bobs i've picked up and reminded myself about since the new year...it's worth a read to refresh your mind.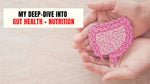 In here is my deep dive into gut health + nutrition. It's detailed, referenced research with snippets of actions and priorities.