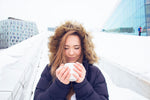 Adelaide helps pro and amateur athletes cut minutes off their time by finding performance solutions using mindset strategies and neuro performance technology.
She's also an international speaker, award-winning podcaster and writer, and extends your training to sharpen the most under-utilised tool at your disposal: your brain. If you want to shave minutes off your time, a more enjoyable race, want to perform better at work and reduce fatigue, she's here to teach you that it's all possible.
Adelaide on Matt
"I was frustrated with stubborn fat, weakened immune system and sub-optimal performance in my long-distance triathlons due to nutrition. I knew how I wanted to look, race and perform, but I just couldn't get my nutrition yet. That's when I was recommended Matt.
With Matt's world class knowledge, advice, guidance, kindness and products, my immune system has strengthened, fat has easily dropped away and I'm now able to perform at my best on a daily basis both in triathlon and business.
Since fully recovering from four years of severe Chronic Fatigue Syndrome (CFS/ME), my health is my number one priority. I know that if my health dips or I want to enhance my performance and recovery nutrition, Matt's got my back and will help me turn it around – fast.
To operate as a high performer, both in and outside of sport, you need a team of world class experts around you. For me, Matt is a key member of my team, helping me keep my brain and body thriving."