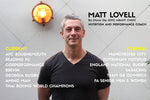 As you know I help people with nutrition and training plans and have been doing so for over 20 years.
As times are changing rapidly the face-to-face consultations are on a back-burner for a few months by the looks of things.
As this is the case I'm turning my attention to online consultations via Facetime or Skype.
Many of us will be battening down the hatches but as they say life must go on.
So I'm hoping to help people turn an 'ow' into a 'wow' situation by coaching individuals through this process.
How It Works 
I can set up a detailed plan for anyone who wants to maximise the time they are now spending at home – getting in the BEST shape you can.
To help with this I'm discounting my package to 30% of the normal value, making them reachable for many people.
When on board I'll also sign you up to the 100 days to a hard(er) body project (value £119.97) for free. The next cycle starts on the 29th April. So you'll also be getting an additional month free.
What You'll Get 
Each month as part of your support package you will get;
1 private consultation
A detailed Action Planner
Macro nutrient based meal planners
Daily and weekly feedback via whatsapp.
In essence you get me in your back pocket helping you achieve your goals and dreams. Plus a weekly body composition review and alteration to macros and training programme.
3 Month Support Package
Normal Cost £897 + VAT.
Reduced Batten Down The Hatches price; £628 + VAT.
Plus 4 months 100 days to a hard(er) body coaching group value (£119.97).
This works out to £251.20 per month including VAT for a full performance coaching service.
This is only available for 16 people, I don't want to undervalue the deal – it's simply as we're in quite exceptional times, I want to continue to help people – realising face to face meetings are much harder right now.
If you'd like to sign up or discuss this further, please email me at matt@aminoman.com